Tuesday, 12th Sep, 2023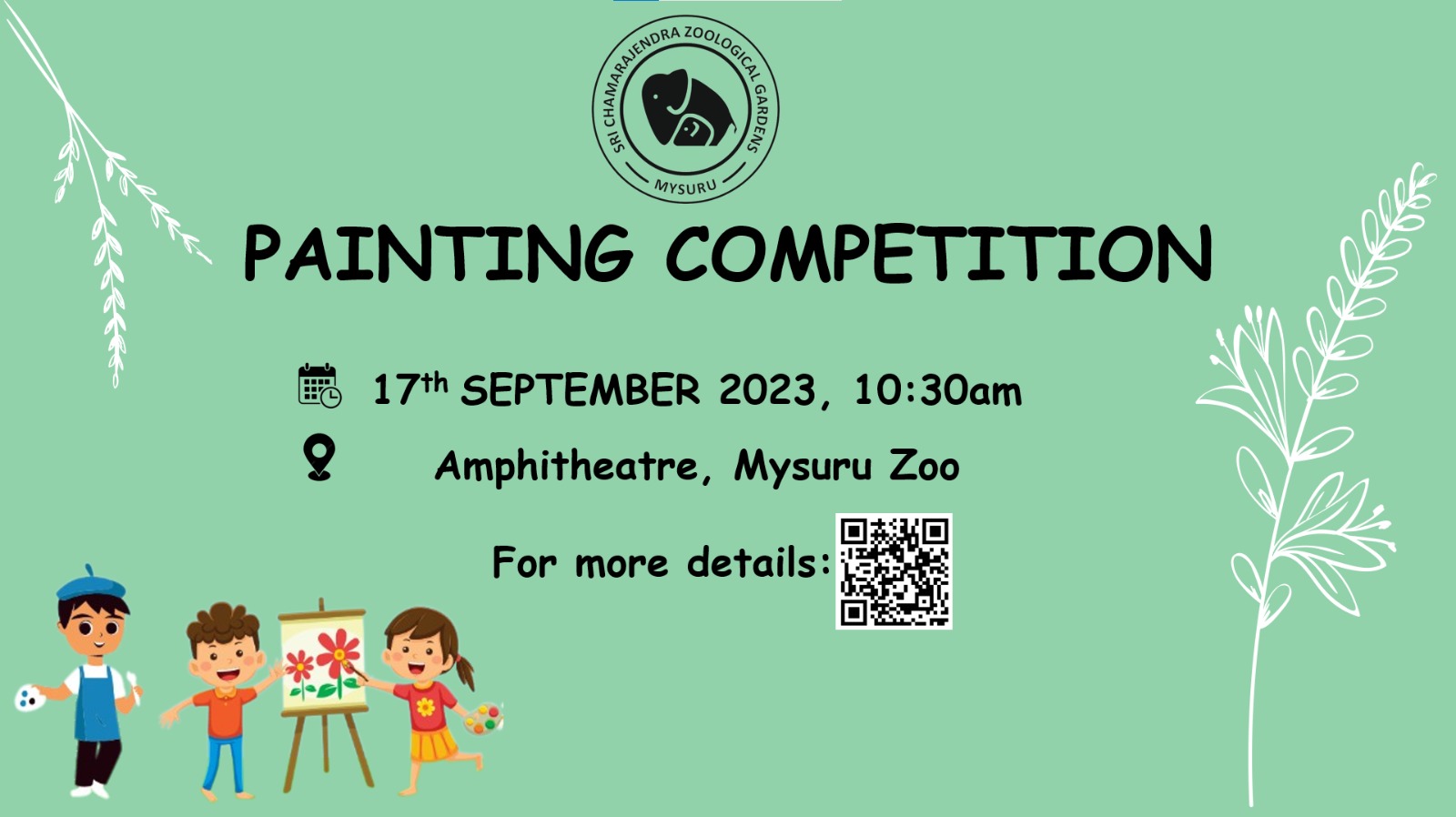 PAINTING COMPETITION
Mysuru Zoo is organizing a painting competition for students on the occasion of Wildlife Week and Unite for Big Cats Campaign on 17/9/2023 at
10:30 am in zoo amphitheater.
Categories:
· 5th – 6th - standard students – Topic: Save big cats of India.
· 7th – 9th – standard students – Topic: Conserving big cats and their habitat
· 10th – 12th - standard students – Topic: Let's act before the roar is silenced!
Instructions:
· Drawing sheet will be provided; students should carry drawing/painting materials.
· Results will be announced on 30th September.
· Prize distribution will be on 8th of October 2023.
Please go through the link for enrollment https://forms.gle/yQAHJT83CdUjQcd99 before 16/9/2023 5:30 pm. For any queries contact 9686668099 / 0821-2440752 during office hours (10:00 am - 5:30 pm) only.