Sunday, 17th Apr, 2022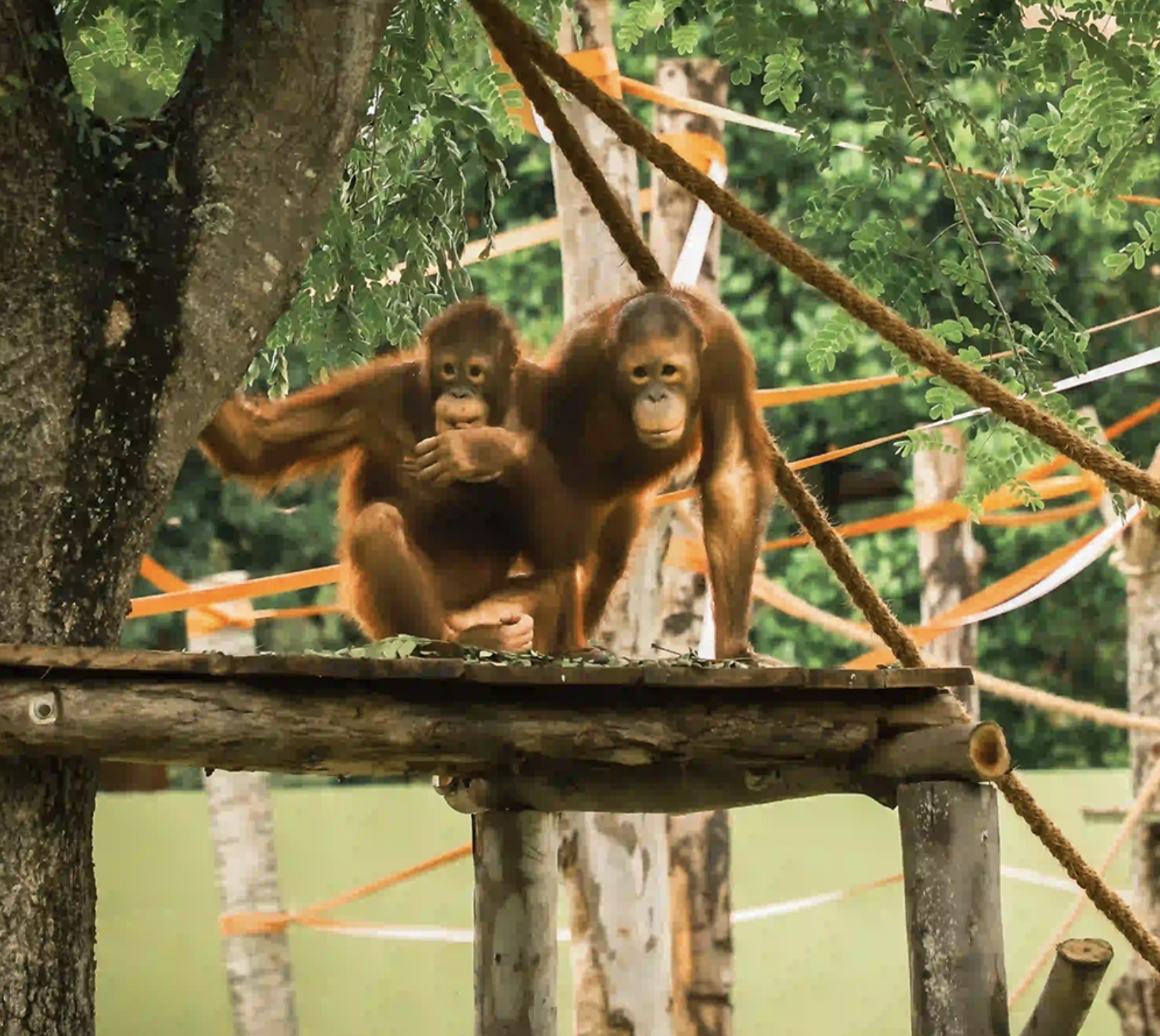 New Orangutan Enclosure
Orangutan House
Mysuru Zoo is happy to announce that the newly built Orangutan Facility, with the financial assistance from the Bank Note Paper Mill India, Mysuru (BNPM), is dedicated to public viewing on today at 11.00 am. The total investment in development of this facility is Rs. 105 Lakh and BNPM has donated Rs 70 lakh to this project. This contribution during difficult times of COVID - 19 goes long way in conservation of this endangered Greater Ape by providing an opportunity to see and appreciate this greater ape in India itself and also creates awareness about the need and ways of its conservation. Mysore Zoo and Zoo Authority of Karnataka thank BNPM profusely for this kind help.
Today also marks the dedication of our Orangutans Merlin (17 years), Atina (14 years), Afa (5.5 years) and Minnie (7.5 years) to public viewing.
The Chief Guest of today's function was Ms Tripti Patra Ghosh, Chairman - BNPMIPL & CMD - SPMCIL. This function was also graced by the Shri L R Mahadevswamy, Chairman - Zoo Authority of Karnataka, Shri K G Viswanathan, Managing Director, BNPM, Sri Ravi B P IFS, Member Secretary Zoo Authority of Karnataka, Shri Dr A G Kulkarni, Director BNPM, Shri S K Sinha, Director - BNPM & Director (HR) - SPMCIL, Shri S Thalikerappa Director - BNPM & GM - BRBNMPL, Shri Sudhir Sahu - Director - BNPM, Shri Gokul Govardhan, Member ZAK, Smt Jyoti Member ZAK, Shri Dharani Kumara K, General Manager(F&A), Shri Ananta Hegde, General Manager(Tech), Shri Abhaya Kumar Mahapatro, General Manager (HR & Admin), Shri Lakshmisha Babu, Company Secretary, Shri Raghavendra S.A., Dy. Manager-Civil, Shri Vadiraj Kulkarni, Manager, Shri Gopal Krishna, Dy. Manager, Shri Venkatesh B., Manager, Shri Amogh, Officer BNPM with their esteemed presence.
This program is a milestone in the history of Mysore Zoo as it is the beginning of Orangutans housing at Mysore Zoo after a gap of about 50 years!
Ajit Kulkarni IFS
Executive Director
Sri Chamarajendra Zoological Gardens
Mysuru